---
---

---
Redtooth Poker Tour 2015/16
14/04/2015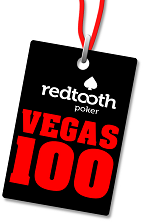 The Redtooth Poker Tour is BACK for 2015/16 for it's third year in succession! We have made adjustments and improvements to make this the best year yet. All we need is for our fantastic members to play as many legs as possible!
The tour this year will consist of 10 legs once again around the UK with new venues in un-chartered territories, and again, the winner of each leg will win a seat into VEGAS100 2016!
[More]

---
Season 1 - Week 12 Year 2015 - 2016
13 days left in this season.
There are Currently 182034 Players competing in pubs across the UK.

---
A great selection of online tournaments including
- Redtooth Tavern - Sun 2pm.
- Special Events...
Visit www.grosvenorcasinos.com/redtooth

---
Gareth Tomlinson is the UK Pub Poker Champion!