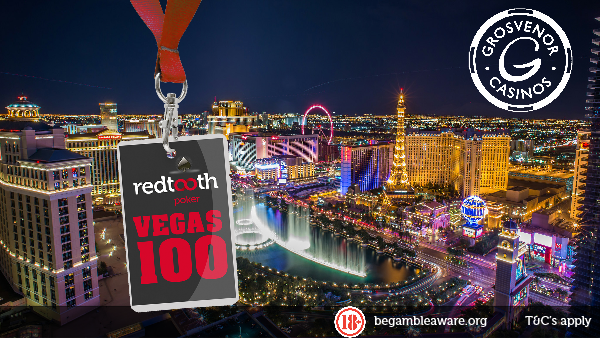 Our next VEGAS100 online qualifier is on Friday 28th September with the winner qualifying for VEGAS100 2019! The tournament is £22 to play and starts at 8:00pm (or you can use your £22 tickets).
QUALIFY FOR £5
Our £5 'Vegas Baby' satellites, offering £22 tickets, start at 7:30pm with 1 hour late registration on Friday & Saturday evenings & 2:30pm on Sunday afternoons.
You can find all of our tournaments under 'Tournaments' > 'Partners' > 'Redtooth'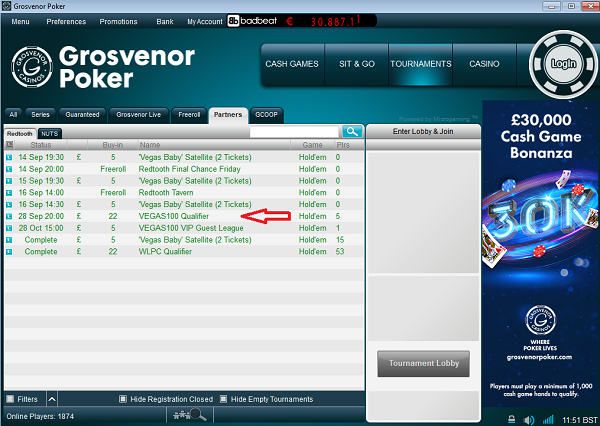 Get involved from this weekend!
Our online satellite schedule:
Friday 7:30pm: £5 Satellite (Vegas Baby Satellite)
Saturday 7:30pm: £5 Satellite (Vegas Baby Satellite)
Sunday 2:00pm: Redtooth Tavern Online Poker League
Sunday 2:30pm: £5 Satellite (Vegas Baby Satellite)