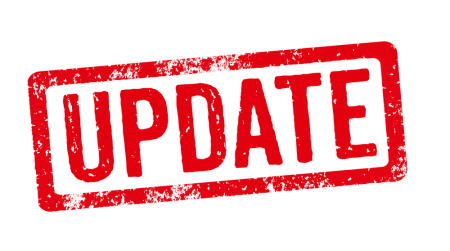 Like many things, Covid19 has interrupted the current league season.
We would like to confirm that we will be honouring this season's scores that were submitted on and up to week 8 of season 14.1.
Once the lockdown has been lifted we will be prioritising these regional final events. We will be allowing every playing venue to submit 4 players/qualifiers as normal.
It is down to the venue and tournament director to make the decision on how these 4 players will be selected nevertheless players must have played the minimum 4 games required to be eligible.
As we announced back at the end of March all accounts have been put on hold and any prepayments will be rescheduled in due course.
As your probably aware Redtooth agreed to increase regional final prize money from this current season. With the probability of the loss of 3-6 months revenue regrettably we won't be in a position to do this. However, when live regional finals return we will maintain our previous year's prize structure.
VEGAS100 May 2021 will continue to go ahead as planned and the team is excited to get the preparations underway and we will achieve the same high standards and experience as previous finals.
Don't forget you can also get involved in our weekly VEGAS100 2021 Lockdown qualifiers every Friday for £22 on Grosvenor Poker, these will be weekly until the pubs re-open.
In regards to the weekly online tavern, this will continue every Sunday – scores will be updated when we have access to the office. Details of the free to play weekly online tavern can be found below.
Grosvenor Poker is home to our very popular online pub poker league, the FREE to play Redtooth Tavern online league, which runs parallel to your pub poker night, offers 15 regional final seats per season so if you aren't able to play enough in your local venue or don't manage to gain regional final qualification the Redtooth Tavern is a great backup option. A great addition to playing poker in your local pub league.
The online league runs every Sunday afternoon from 2pm with registration starting from 12noon on the day. The same points structure is used as in your local venue. At the end of the 13 week season, the top 15 players will qualify for their local regional final. Pub qualification takes precedence over online qualification.
Please note: If you register before the tournament starts and you are not logged into the poker client during the first 10 minutes of the tournament, you will be removed due to Microgaming network rules.
Tickets into other online events are awarded as prizes in this tournament.
You can get the password by logging into the members section via the 'Get Members' Access Now' button.
We would like to thank you for your continued support and look forward to seeing you on the virtual baize in the meantime.