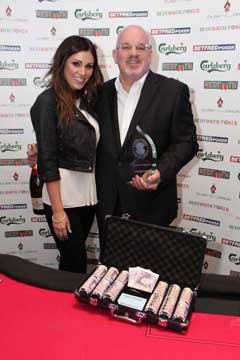 Ladies and Gentleman please say hello to the new UK Pub Poker Champion – Mr David Cheesman.
David plays in the Lord Nelson in Wakefield – he's been playing for four years and was excited to be crowned the new winner. With a record 404 players starting out at 12.30 it was a long battle to the end at 11.10pm when he finally took David Ansells' remaining chips to make him the runner up.
Full report to follow tomorrow. Don't miss the updates on facebook too.