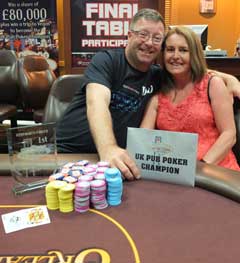 After a great final table battle we are pleased to announce that Dean Dunkerley becomes our latest UK Pub Poker Champion!
It was a hard fought table out here in Las Vegas and Dean played without mistake all afternoon to take the title.
There's comments, updates and videos on our Facebook page and also on our youtube channel.