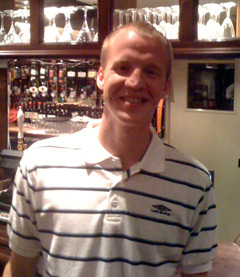 Friday 26th June was  a big night for our online players as they sat down to take part in the $10,000 Guaranteed Tournament courtesy of Betfred, our online partners.
The big winner on the night was Carl Morgan (bugse) from the Chilli Banana in Macclesfield – he took away a mighty $2,700, Carl is a busy boy as he's currently also top of the Redtooth Tavern online league!
Second place was Graham Gorton (moochers), who plays in at least five pubs (Three Tuns, Bear Tavern, Fox & Dogs, The Raven and Oak & Ash – all in the Birmingham area) who won $1,600. Third place went to Philip Taylor (turnstone10) who also plays in five pubs (Grey Horse, Ainsty Hotel, Blackull Hotel & The Bees Knees all around the York area and beyond!) who won $1,000.
Another 17 players were also in the money with further prizes ranging from $800 down to $120 – Congratulations to all involved.
This month we are giving away iPods every weekend in our iPod parties! – Just in time for those summer holidays. More details online at www.betfred.com/pubpoker