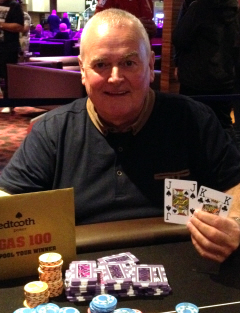 Results
1. Tommy Walker – Vegas 100
2. Gary Lythe – £180 + UK National Final Seat
3. Laura Jackson – £120 + UK National Final Seat
4. Tim Osborn – £80 + UK National Final Seat
5. Thomas Barber – £60 + UK National Final Seat
6. Lee Ryan – £45 + UK National Final Seat
7. Rob Jardine – £35 + UK National Final Seat
8. Russell Cowley – £30 + UK National Final Seat
9. Carl Swain – £25
10. Julie Hamilton – £25
Blackpool's Grosvenor Casino saw a sell out Redtooth Poker Tour leg as 120 players sat down for the chance to win a trip to Las Vegas. Many of the players made a weekend out of this event which had the whole group in good spirit. The highlight being Paul Murphy making his entrance to the tournament dressed as Papa Smurf!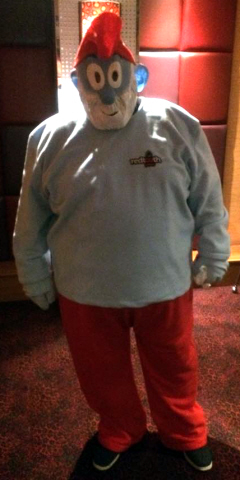 Our final table of 10 saw recent Vegas 100 member Carl Swain continue his good run with a 9th place finish just after Julie Hamilton in 10th. Russell Cowley finished in 8th place with Rob Jardine 7th, Lee Ryan 6th, Thomas Barber 5th, Tim Osborn 4th & Laura Jackson 3rd.
Laura's elimination left long time Redtooth member Tommy Walker battle against Darlington's Gary Lythe for the fantastic prize of a week in Las Vegas. The final hand saw Tommy hold K-J to Gary's 9-3 and with a favourable board of 8-3-8, Gary was looking at a much needed double up as a 5 peeled off on the turn. The poker gods, however, we shining on Tommy as the river brought a K to eliminate Gary Lythe and crown Tommy Walker as the RPT Blackpool champion.
The next leg on the tour is in Nottingham on Sunday 26th October at the Grosvenor Casino! Tickets are still available to buy here. Who will be the next golden ticket winner?