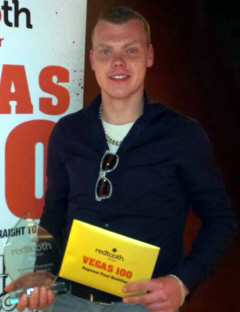 Results
1. Craig O'Connor – Wheatsheaf, Rushden
2. Diana Semo – Stags Head, Great Doddington
3. Dennis Barnes – Dun Cow, Stevenage
4. Andrea Mihalca – Monkfield Arms, Great Cambourne
5. Max Parsons – Blackberry Jacks, St Albans
6. Tim Florey – Monkfield Arms, Great Cambourne
7. Martin Wing – Netherfield Tavern, Milton Keynes
8. Tony Shaves – Willow, Harlow
9 Eddie Cooper – Hemel Hempstead Cricket Club, Hemel Hempstead
10. Peter Stevenson – Golden Hind, Cambridge
Our Central England members packed out the Grosvenor card room in Luton, all with the hope of claiming the last seat into our Vegas 100 National Final. £500 would also be shared amongst the players who were 'so close but yet so far' to soften the blow.
The best represented venue was the Golden Hind in Cambridge as their Monday league took the honours on this occasion. Congratulations to Philip Hewitt, Julian Sykes, Peter Stevenson & James Fleckell.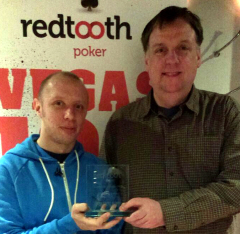 Final Table Chip Stacks
1. Craig O'Connor – 224,000
2. Tim Florey – 130,000
3. Andrea Mihalca – 122,000
4. Diana Semo – 62,000
5. Eddie Cooper – 62,000
6. Max Parsons – 56,000
7. Tony Shaves – 52,000
8. Dennis Barnes – 46,000
9. Peter Stevenson – 43,000
10. Martin Wing – 31,000
Our 10 player final started with Craig O'Connor in the best shape on 224,000 with Martin Wing sitting with just 31,000. Dennis Barnes made the best use of his 46,000 stack finishing in 3rd place which left Craig and Diana Semo to battle for the trip of a lifetime to Las Vegas. The winner was found as Craig's A-4 hit a dream flop of A-4-A against Diana's 6-5 suited. A runner runner straight flush was Diana's only way out of this, which never came on a J-2 turn & river. Congratulations to Craig O'Connor.