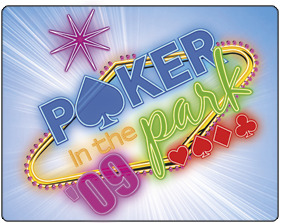 Redtooth Poker has teamed up with Poker In The Park and will be offering 80 seats into the REDTOOTH POKER OPEN on Friday 14th of August. Thousands of poker enthusiasts will be gathering in Leicester Square for two days of  Turbo Head's-Up Battles, Free Poker Lessons and Tutorials, Discounted Poker Books and Poker Gear, Come and play with the UK's Biggest Poker League (us), join in Free Hourly Poker Tournaments in the Poker Dome, attend Free Lectures by Poker's Biggest Stars and much, much more.
WSOP main event winners Peter Eastgate and Jamie Gold will also be attending the event and giving you the low down on whats hot and whats not!
The tournament begins at 6.30pm and will be a 2 hour turbo sit 'n' go where players will battle it out to become the "Redtooth Poker Open" champion. We will be awarding the winner with a prestigious trophy and adding poker equipment as prizes for the top finishers.
If you would like to reserve a seat please e-mail your name and address to scott@redtoothpoker.com. You will need to turn up at least 15 minutes before the start of the tournament to claim your seat.
For more information on the event go to //www.pokerinthepark
See you all there!
Redtooth Poker Team