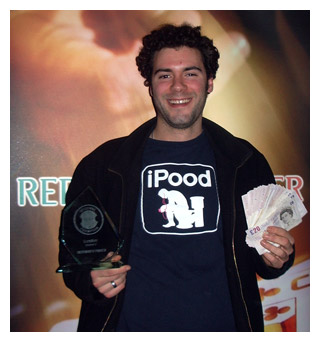 An exciting tournament took place at the Loose Cannon Club, London with a record number of players. It all came down to the turn card when Tristan Perquel of the Hansom Cab, West London beat Max King of St Margarets, Twickenham with a pair of Two's!
Cash Prize Winners & National Final Qualifiers
Tristan Perquel, Hansom Cab (1st)
Max King, St Margarets (2nd)
Dimo Dimov, Clockhouse (3rd)
Darren Murphy, Royston Arms (4th)
Bill Fitzgerald, Pied Bull (5th)
Gareth Fergus, Goose on the Market (6th)
Steve Marshall, Old Spotted Horse (7th)
Matt Mears, Clockhouse (8th)
Other National Final Qualifiers
Nathaneal Knowles, Cross Keys (9th)
Mike Williams, Lord Palmerston (10th)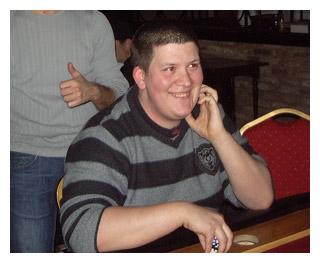 Congratulations also go to Sean Nicol of the Unicorn, Ilford who hit a Royal Flush during the tournament. Unfortunately this wasn't enough to get Sean to the National Final as he crashed out before the final table.