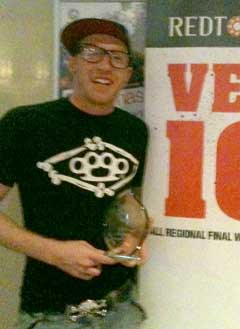 For the second consecutive day the Grosvenor Casino in Cardiff welcomed the second half of our Welsh members, where the 4th Welsh Vegas 100 member would be uncovered.
The King William IV claimed the team event title with two finalists in Chris Crompton and Lee Richardson. Billy Magee and Martyn Reeves also contributed on the day.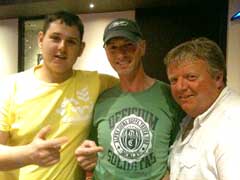 THE FINAL TABLE
Seat 1: Gregory Thomas – Two Brewers, Bridgend (17,000)
Seat 2: Lee Richardson – King William IV, Barry (140,000)
Seat 3: Kate Barnbrook – Mount Pleasant, Cwmbran (42,000)
Seat 4: Chris Crompton – King William IV, Barry (15,000)
Seat 5: Alan Brin Jones – Cwmbran Celtic Sports Club, Cwmbran (63,000)
Seat 6: Bernard Wright – Club Lennox, Bargoed (18,000)
Seat 7: Alexander Simpson – Harlequin, Gwent (48,000)
Seat 8: Ryan Hession – New Inn, Cardiff (10,000)
Seat 9: Warren Jones – Mount Pleasant, Cwmbran (27,000)
Seat 10: Chris Ware – Upper Cock Inn, Cwmbran (39,000)
The final table saw the return of two previous champions in Chris Ware from the Upper Cock Inn & Bernard Wright from the Club Lennox, who were both aiming to be our most successful Welsh player with their second regional final win.
The first player out in 10th place was Warren Jones who was followed by Bernard Wright in 9th, Ryan Hession in 8th, Gregory Thomas in 7th and the top female finisher Kate Barnbrook in 6th. Chris Crompton exited in 5th with Chris Ware and Alan Brin Jones in 4th and 3rd respectively. The final two saw semi finalist Alexander Simpson and Lee Richardson play out for the Vegas 100 package and Wales Two regional title. The final hand saw the pre-flop underdog come from behind as Alexander's Q-10 outdrew Lee's A-9 on a J-2-9-Q-7 board. Congratulations!
VEGAS 100 QUALIFIER
1st Alexander Simpson – Harlequin, Gwent
SEMI FINAL QUALIFIERS & CASH PRIZE WINNERS
2nd Lee Richardson – King William IV, Barry
3rd Alan Brin Jones – Cwmbran Celtic Sports Club, Cwmbran
4th Chris Ware – Upper Cock Inn, Cwmbran
CASH PRIZE WINNERS
5th Chris Crompton – King William IV, Barry
6th Kate Barnbrook – Mount Pleasant, Cwmbran
7th Gregory Thomas – Two Brewers, Bridgend
8th Ryan Hession – New Inn, Cardiff