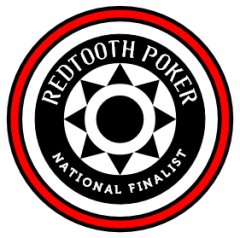 With the Vegas 100 trip only 6 weeks away, this was the final chance to get on that direct flight to the McCarran International Airport, Las Vegas! This time around it was our national finalist's turn who had already battled through big fields at one of our 18 regional finals around the country. Now, at the fantastic Grosvenor Casino in Sheffield, they had to do this all over again as around 200 players made one last dash for the greatest prize in pub poker, Vegas 100!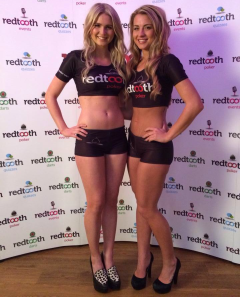 With registration opening at 11am, the queue to get their name down for this glamorous event only grew as the bar filled for pre-game drinks, the gaming tables filled up and the atmosphere hit new highs as 1:00pm soon arrived for 'Shuffle up 'n' Deal'.
Players soon hit the rail as the Vegas dream died for player after player, but only for another year at least. The break came and went as play resumed, still with over 100 players left to contest over £10,000 worth of prizes on the day, the biggest prize-pool for a pub poker UK Final! For the players, the only downside to competing in the biggest final in the UK is also having the biggest bubble! A £1,000 bubble in-fact.
After around 6 hours of play we were down to the bubble as Claire Bailey finished in 20th before Matthew Davis in 19th, Mark Williams 18th, Jose Allessendro 17th, Greg Ford 16th, Gary Hill 15th, Charlotte Goodwin 14th, Richard Horrobin 13th & Kirk Hawksworth 12th. The tense bubble lasted around an hour as Redtooth Poker youngster Jonathan Burrell from the Mundy Arms in Heanor nursed a short stack the whole time which also included 2 double-ups! Unfortunately for Jonathan he couldn't get a 3rd double-up as his Q-4 was dominated by Vegas 100 member Adrian Fazakerley's Q-J. The final board ran off 5-4-J-5-5 in Adrian's favour as the rail and remaining players erupted with joy as the final 10 players were unveiled. Unlucky Jonathan!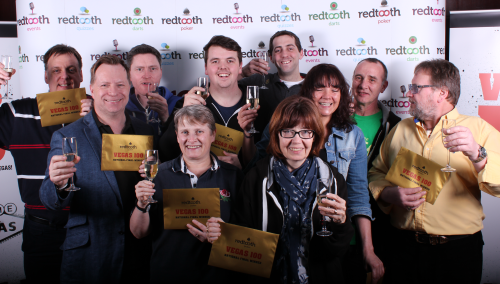 MEET THE FINAL 10!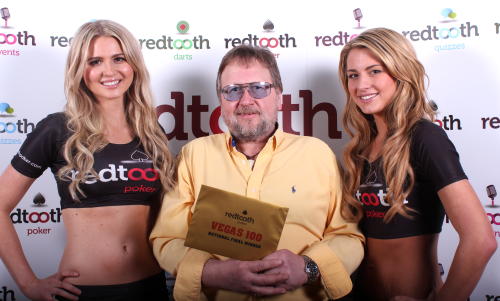 Adrian Dearden
Cottage Loaf, Wirral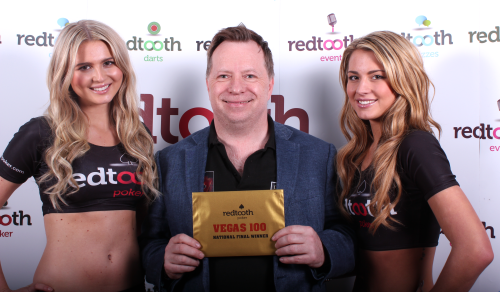 Adrian Fazakerley
Dusty Miller, Chesterfield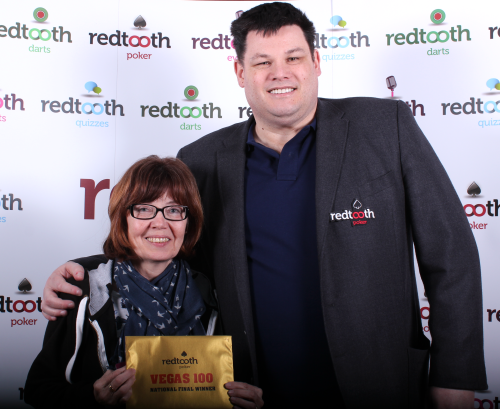 Audrey Sheardown
Gamekeeper, Scotter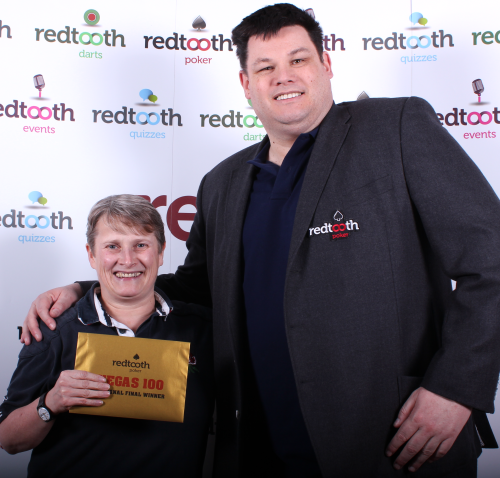 Christine Thompson
Oyster Catcher, Hull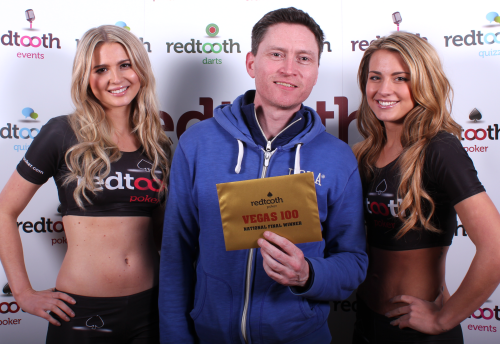 David McHugh
Lord Palmerston, London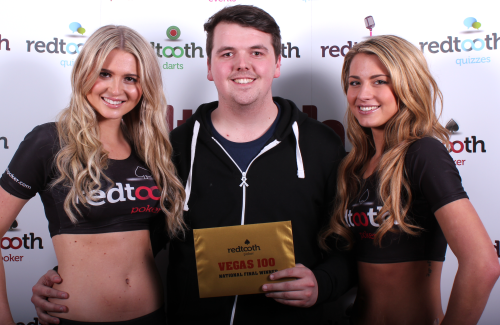 Dominic Ford
Park Hotel, Southport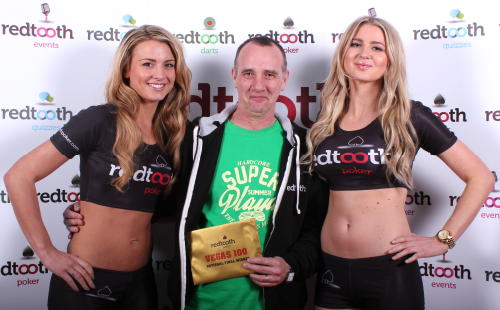 John Attwater
Mudeford & District Mens Club, Mudeford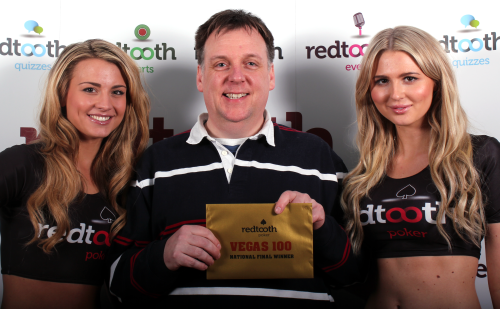 Julian Sykes
Golden Hind, Cambridge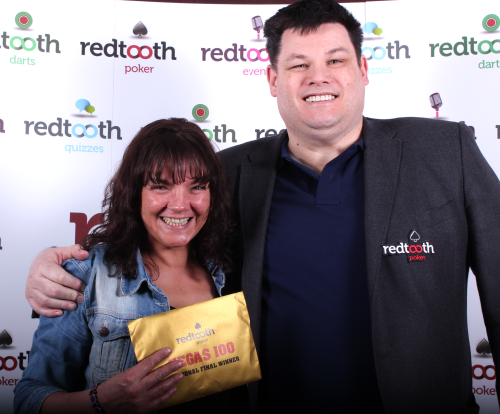 Maria Edwards
Railway, Hinckley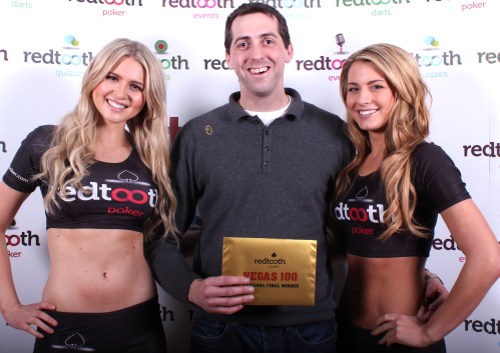 Phil Hart
Drakes Drum, Birmingham
All eyes now turn to the gambling capital of the world as our 100 Redtooth Poker players and guests visit Las Vegas for a holiday of a lifetime! The trip runs from Wednesday 7th May to Wednesday 15th May!
Don't worry if you haven't made the trip this year as next year will see another Vegas 100 group travel to Las Vegas! Your first chance to qualify for Vegas 100 2015 will be in the Redtooth Poker Tour, the Sheffield leg on Sunday 18th May! Get registered for this prestigious event here