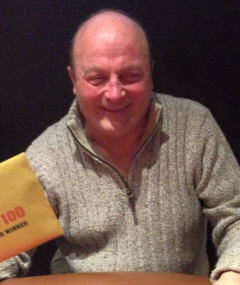 Results
1. Terry Pitman – Vegas 100
2. Jonathan Maybury – £100 + UK National Final Seat
3. Victor Foster – £60 + UK National Final Seat
4. Paul Randall – £50 + UK National Final Seat
5. Liam Hamilton – £40 + UK National Final Seat
6. Fred Redmond – £35 + UK National Final Seat
7. Chris Harries – £30 + UK National Final Seat
8. Andy Moores – £25 + UK National Final Seat
9. Wayne Platt – UK National Final Seat
10. Clifford Greenhill – UK National Final Seat
The Grosvenor Casino in Cardiff hosted leg 9 of the tour with another seat into Vegas 100 up for grabs along with cash prizes and UK National Final seats.
Our final table of 10 saw Jonathan Maybury lead the way with 125,000 chips with a host of Vegas 100 past and present qualifiers behind him in Liam Hamilton, Victor Foster and Andy Moores. After a couple hours of final table play it was Terry Pitman who came out on top defeating Jonathan Maybury heads-up to claim the latest Vegas 100 golden ticket and in just 5 months time will be flying out to Las Vegas to compete in our National Final.
The final leg of the tour moves to Bournemouth on Sunday 15th February at the Grosvenor Casino! Tickets are still available to buy but selling fast!! You can buy yours here. Who will be the next golden ticket winner?