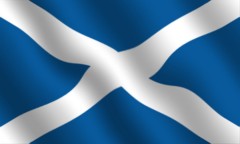 Agent required for Glasgow/Edinburgh Area
Have you spare time on your hands?
Would you like to earn some more money?
Do you have an interest in poker?
Are you a salesperson who also believes in good customer service?
If the answer is "Yes", then why not be an Agent for Redtooth.
We need an organised person to:-
• promote and sign up pubs for the Redtooth Poker League in and around Glasgow & Edinburgh.
• Maintain relationships with new and existing pub leagues.
• Be the point of contact and the administrator at the Redtooth quarterly regional finals held in Scotland.
You would work on a self-employed basis with commission payable for both new sign ups and for each existing venue that completes a further full season. An additional payment would also be made for regional finals.
If you are interested in this role, please contact Redtooth on
01246 813713 ext 213
and ask to speak to Sue Sheppard, Office Manager.
Or send an email to sue@redtoothquiz.co.uk