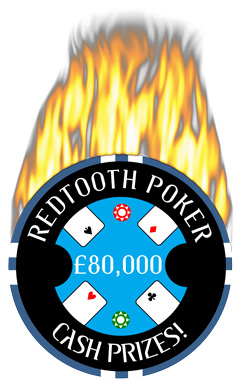 Bigger than any other cash prize in UK Pub Poker – Redtooth are pleased to announce that our new annual cash prize fund now stands at £80,000!
As our league grows so do our regional finals and we will be increasing these to 17 in total every three months – most players have less than an hour to drive to one of our great regional events.
Even better – due to the recent update from the Gambling Commission the national final now has a cash prize fund of £12,000!
Remember that these are cash prizes – and all in line with the legislation and guidance from the Gambling Commision.
Redtooth Poker – The Biggest and Best!