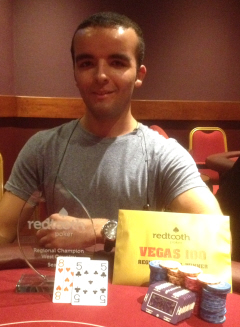 Results
1. Deion Fitts – Windmill, Swindon
2. Josh Vangeyer – Lamb, Weston-super-MAre
3. Craig Tamlin – Bunters Sports Bar, Truro
4. Bruce Hamilton-Webb – National Hunt, Cheltenham
5. Steve Beard – Old Plough, Bristol
6. Stuart Maclean – Royal Exchange, Worcester
7. Scott Griffin – Spotted Cow, Coate
8. Dave Plumpton – Pike & Musket, Gloucester
Bristol's Grosvenor Casino hosted our West Country regional final with a near record attendance present. Many awards were handed out throughout a day of poker action with the top prize being a trip to Las Vegas for the day's lucky winner.
The Twelve Bells in Trowbridge claimed the team event and were presented with a crystal glass trophy. Congratulations to Luke Ross, Jaycee Martinez, Simon Pike & Jake Ross.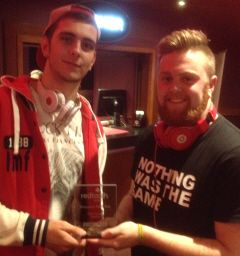 The final table was upon us once Christer Fjellner hit the rail in 11th place with Craig Tamlin holding a commanding chip lead on 192,000. Deion Fitts was Craig's closest rival on just 61,000. Tony Helyar was the first player out in 10th place with Jake Ross 9th, Dave Plumpton 8th, Scott Griffin 7th, Stuart Maclean 6th, Steve Beard 5th, Bruce Hamilton-Webb 4th & Craig Tamlin 3rd.
Our heads-up encounter came down to Deion Fitts and Josh Vangeyer for the trip of a lifetime to Las Vegas. The final hand produced a killer river as Josh held 3-4 to Deion's 8-5. With Deion needing a lot of help on a K-A-3 flop, the poker gods were shining brightly on Deion as a 2-4 peeled off on the turn and river to eliminate Josh and crown Deion Fitts the new West Country champion.