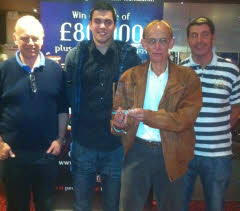 The Brownlow Arms in Newark, from our South Yorkshire region, became only the 2nd Redtooth Poker venue to win back to back Team Event titles. In season 4.4 (below) they were represented by Adrian Morrey, Alic Keay and C.L. Morton, whilst this time around for season 5.1 (above) they had three different representatives in the form of A.M. Jones, Karl Lambert and Sam Johnson. They now join the Plough Hotel in Preston who completed the double in seasons 4.3 & 4.4.
Our South Yorkshire Regional Final report can be found here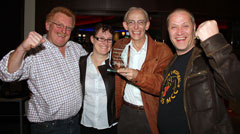 It's been a cracking year for the Brownlow Arms as they were crowned the UK's Best Pub Poker Night last year at the Great British Pub Awards. If your in the area, why not pop in and play in the UK's greatest poker night?