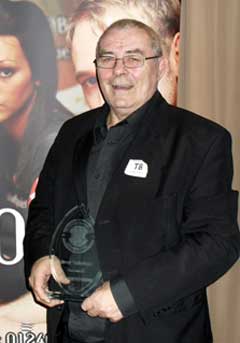 The West Yorkshire final again took place at the Alea Casino, Leeds and was well attended with 186 runners. Daniel Hullock of the Old Ball, Leeds was off to a good start in the first session when he hit the second Royal Flush of this weekends finals. Unfortunatley his luck didn't stay and he was eliminated in 70th position.
The reigning UK Pub Poker Champion, Danny Blackburn, qualified for the event and after battling away for around four hours was knocked out in 58th place.
As the final table arrived, the short stacks were quickly eliminated with the exception of Kevin Boyle of the Harwood, Pannal who managed to hang on into the cash prizes and the all important National Final qualification spots. The final heads up ensued between chip leader Mal Storey of the Ainsty Hotel, York and Andy Hirst of Raceway Karting, Pontefract, when Mal had AQ off suit against Andys A3 suited. The flop came KKJ giving Mal a possible straight but not much hope for Andy. The turn delivered a 4 which helped neither party. The river then revealed another K meaning Mal would become West Yorkshire Champion with a Q high.
Cash Prize Winners and National Final Qualifiers
1st Mal Storey – Ainsty Hotel, York
2nd Andy Hirst – Raceway Karting, Pontefract
3rd Giles Brighton – Grey Horse, Elvington
4th Simon Redman – West End, Gommersall
5th Aaron Caldeira – Norland, Hessle
6th Arron Richmond – Carpe Diem, Leeds
7th Izzy Niyazi – Wrose Bull Hotel, Shipley
8th Kevin Boyle – Harwood Inn, Pannal