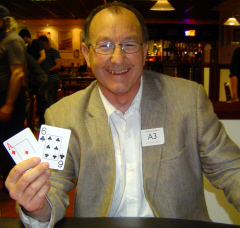 So, do you remember this? and then one season later he did this!
Well, Paul Turner who plays Redtooth Poker at the Lock Stock & Barrel was at it again and won the South England final for the third time in a year, and with it this time, he qualifies for Vegas 100!
Congratulations Paul and good luck in Vegas!